Should You Call the Police After a Crash?
Being involved in a car crash can be stressful, if not downright scary. If the other driver was at fault and if you are injured or your car is damaged, then your first impulse will be to call the police and a car accident lawyer. On the other hand, the driver that caused the accident will want to avoid dealing with the police. Should you always call the police after the car crash? The answer depends on the severity of injuries and extent of damages.
The police will respond to a crash immediately if they are called, but it may not always be necessary to call them. For minor damages, such as a few scratches or small dents, the involved drivers can come to a mutually satisfactory agreement for compensation and share their insurance information. But you must file a report with the police before you can file an insurance claim for damages.
If there are fatalities, then you must call the police immediately because failing to call the police can land you in serious legal trouble even if you didn't cause the accident. You should also call the police if there were severe damages to your car and/or injuries requiring medical attention. Without a police report, your personal injury claim will not have much of a chance for success.
After the Car Accident
Immediately after an accident, you should assess the situation. If the accident is minor, you should safely move the vehicles to the side of the road and switch on hazard lights to alert oncoming cars about the accident. If serious injuries or vehicle damages are involved, it is best to leave the vehicles where they're at. Check yourself and other occupants of the car for injuries. You should then check the driver and occupants of the other car for injuries. If anyone is injured, call the police and ambulance immediately. If you are incapacitated, then have someone do it.
Check the cars to determine the extent of damages. Minor dents and scratches do not require police involvement unless there is a major disagreement between you and the other driver. But if the value of the damage is above $1,000, you should call the police to report the accident.
When calling the police, keep calm and tell them that you have been in an accident. Give the police your name and the exact location of the accident. Answer all questions you are asked calmly and politely.
While the police are on the way, write down the name, address and contact details of the other driver. Do not forget to note the car's make, model and license plate number, the driver's license number, and the name and phone number of his insurance company. You will need these when filing your personal injury claim.
Before Leaving the Scene
Before leaving the accident scene, take photographs of the scene with your cellphone camera or a digital camera. If you are incapacitated by your injury, then ask someone to take the photographs. When taking photographs, focus on the injuries and damages, but do not forget to take pictures of the entire accident scene as well.
When the police arrive, do not tell them that you were at fault, even if you think that you were. Do not tell them it was the other driver's fault either. Just tell them the facts as they happened. Honesty is the best policy when it comes to car accident cases. If you are found to be lying, your credibility will be questioned when you make a claim.
Answer all questions asked by the police politely and honestly. While answering questions, you should also get some important information from the police officer, including his name, badge or ID number, cellphone number and the accident report number. You will need the report number to access the police report. Once you are done with the police, contact a qualified car accident lawyer without any delay.
Filing a police report is your number one resource for defining and documenting your case. Without an accurate police report, your chances of recovering compensation for your damages drops dramatically!
Many people don't believe that they need to file a police report for minor accidents, but this couldn't be further from the truth.
In fact, it is even more important that you file a police report for accidents with fewer damages than accidents with more damages. The accident with more damages will be looked at much closer by police and, therefore, all the case details will be accounted for.
Three ways to file a police report in California
In addition to defining your case facts, a police report will represent a fact-based, unbiased third party for your case. This can become more beneficial than evidence, in some cases.
Sometimes the police don't show up unless you call them. If the police do not immediately respond to your accident, you still have three options to file a police report:
Call the police and request that they report to your accident scene
Call the police and request that they meet you at the hospital
Go to the police department within 24 hours of your accident
File your police report within 24 hours of your accident
If you don't file your report within 24 hours of your accident, it may hurt your chances of recovering damages from your injuries.
Here are some important reasons you need to file a police report:
Police reports prove that the defendant was at the scene of the accident. This may seem obvious, but you'd be surprised at how many defendants try to claim they weren't even there.
A police report is required to recover damages resulting from an uninsured motorist. If the defendant does not have insurance, you can still make a claim, but only if there was a police report.
A police report is required to recover damages resulting from a hit-and-run accident.
Filing a police report is critical in hit-and-runs accidents
Filing a police report is critical to defining any case, but it is especially important in hit-and-run cases. Sadly, if you are the victim of a hit-and-run, and you don't file an official police report, your chances of recovery become extremely slim.
It is important that you don't rely on a witness' word, when identifying a license plate number. You are smart to talk to witnesses, and their accounts may help you, but filing a police report is your best option at finding the hit-and-run culprit.
If a witness writes down an incorrect license plate number of a fleeing vehicle, and there is no police report, the owner of the vehicle who the wrong license plate belongs to will easily be able to prove that they were not at the scene of the accident. As a result, your case will have no grounds for recovery and you will not receive fair and just compensation for your damages.
Plus, you'll be implicating an innocent party in your case.
Police reports will help you win your case
Filing a proper police report is perhaps one of the most important steps you can take on the road to recovery.
A police report can make or break your case! Make sure you file one within 24 hours!
How Do I Obtain a Traffic Accident Report in California?
A traffic accident report serves as an important piece of evidence in a car accident claim. Issued by the local police department, it contains the facts and circumstances of the accident. Everything you, your Victorville car accident lawyer and your insurance company need to know will be on there: the time and location of the accident, the cars and drivers involved, damages and injuries caused, and names of witnesses.
Obtaining a Traffic Accident Report Online
Obtaining a traffic accident report is not that difficult. Visit the website of the city or county police department and find the link to the traffic accident report. Or you can directly search using a search engine, such as Google. For example, to find the download link for an accident that occurred in Los Angeles, type 'traffic accident report los angeles' some something similar. The links for Los Angeles are English | Spanish – Espanol, and for San Francisco, they are English | Spanish – Espanol.
To find the report you are looking for, you will be required to enter the following information:
Location of collision
Month, day and year the collision occurred (it should be the exact date and not an estimation)
Optionally, you may also enter the last name of the victim or driver (make sure the spelling is correct)
Once you submit this information, a list of reports will appear on the screen. Open the one you are looking for by clicking on the report or service number that was given to you and the other parties involved in the accident by the responding police officer. The report may contain multiple links – one for each page of the report.
It takes only a few minutes to download the report. You will, of course, be charged a small fee for the report and a nominal convenience fee. Normally, you have to wait at least 10 days from the date the accident occurred before you can download the report so as to allow the police department sufficient time to review the report and approve it for release.
Obtaining a Traffic Accident Report via Mail Order
If you are unable to download or view the report, then you can also obtain it via mail order. Some police departments may make the report request form available online. If you can't find the form online, then you can write the request. Include the following information in your request:
Type of report – Traffic
Your name, address and telephone number
Report or service number (issued by the police when responding to the accident)
Your date of birth
Names of parties listed in the report
Date and time of the incident
Location of collision
License plate number and state of registration of vehicles involved in the accident
State why you are interested in the report (whether you are an involved party, parent/guardian, authorized representative, or insurance company,). Include release forms for authorized representative and insurance companies and proof of relationship for parents/guardians.
Include the declaration, "I declare this statement is true and correct", and sign it and write down the date.
Then mail it to the mailing address given in the website along with the specified amount of money via check or money order payable to the concerned police department. You can find the mailing address on the same webpage where you found the download link.
The mailing address of the Los Angeles Police Department (LAPD) is:
Los Angeles Police Department
Records and Identification Division
P.O. Box 30158
Los Angeles, CA 90030 The mailing address of the San Francisco Police Department is:
Records Management Unit
1245 3rd Street (Lobby)
San Francisco, CA 94158 Most police departments will deliver the accident report by mail or e-mail, whichever you prefer. Accident reports can be confusing to a layman. If you are unfamiliar with legal procedures, then it is better to let your car accident lawyer handle the report.

What Mistakes Should Be Avoided after a California Car Accident?
If you have been involved in a car crash, you may be wondering how to win your case. First off, finding a good attorney among the many car accident attorneys in town will play a huge role in helping you win your case. Additionally, there are several common mistakes made by car accident victims that you must avoid!
What are these mistakes?
Failing to take pictures of the accident scene
You are going to have a difficult time proving that you sustained car damages or injuries if you do not have any pictures to prove this. Take as many pics as you can of the scene of the accident from different angles. This will help in the investigations and in determining the individual at fault.
Ignoring witnesses at the scene of the accident
If there are any witnesses at the scene of the accident, make sure you talk to them. Witnesses can provide you with information that could help support your claim. They could, for instance, prove that it was the other driver who was at fault. Ensure that you have the name and contact information of the witnesses you talk to.
Failing to seek medical attention
Seeking medical attention after a car accident is important not only to your well-being but also to your case. Even if you did not suffer any visible injuries from the crash, it is still important to undergo a medical checkup. This makes sure that you do not have any significant hidden injuries following the accident, and in case you do, you will quickly get the necessary treatment. Car accident victims often think they do not have any serious injuries, but in reality, many of them usually sustain injuries that might take some time to manifest. Your doctor's report and other medical records are generally considered sufficient proof of your injuries.
Not making a police report
This is one the greatest mistakes that you should avoid. A police report is crucial if you want to present a strong case. The report gives details of how the crash happened, and it leaves the opposing party with no chance of changing the true chain of events.
Contacting your insurance company before speaking to a lawyer
You should not give any statement to your insurance company before talking to your lawyer. Your lawyer should be the very first person to know about your accident statement. Otherwise, the statement could be used against you, and this has the potential of seriously damaging your case.
Not having any legal advice from an attorney
There are numerous car accident attorneys who are ready to use their skills and knowledge to assist you in your case. You should contact a good attorney as soon as you can after an accident. Always bear in mind that even the best insurance companies are looking out for their own interests (giving their clients the least settlement possible). It is for this reason that you should have someone to back you up. The damages you sustained during the crash should be fully compensated, and this is what car crash attorneys are trained to do. You cannot afford not to have a lawyer by your side in such a case.
Avoiding these mistakes after a car accident will go a long way in making sure that you are compensated for any damages and losses suffered as a result of an accident.
When to Hire an Accident Lawyer after a California Car Accident
Whether you should hire a personal injury lawyer after an accident depends on several factors: clarity of liability, the severity of your injuries, your knowledge of the claims process, and so on. The general rule of thumb says that you don't need a lawyer if your claim is simple and clear-cut. However, most personal injury firms offer initial consultations for free, so it is wise to at least seek advice. You may even be surprised to find out that your claim is more valuable than you thought.
While legal consultation is only suggested in some cases, it is absolutely imperative in others. If any of the following circumstances apply to your case, it is highly advised that you consult an accident lawyer ASAP:
There are complicated damages involved in your claim that you don't know how to prove (for instance, you can no longer fulfill your role as a caretaker to your spouse or sick parent due to your injuries).
The insurance company has denied your claim, even though you believe the claim is completely valid.
You are dissatisfied with the insurance company's settlement offer, but they're refusing to budge.
Your injuries are serious enough to incur significant medical bills and/or residual disability.
The victim is a minor with more than slight injuries.
There is a liability dispute.
Your case is approaching the deadline set by the statute of limitations in your state and you're not close to settling your claim.
Your case is complex, requiring expert investigation.
The other party has served you with a lawsuit.
To discuss your specific accident case with a California personal injury lawyer, call Wilshire Law Firm at (866) 344-0588. We can provide you with a comprehensive evaluation of your rights and best legal options, at no cost to you! Get the compensation you deserve with help from our Preeminent AV-rated, Top 1% legal team!
The Burden of Proof in a Car Accident Case in California
When you bring forth a legal case, you must be able to show that the accusations being made are true. Also, bear in mind the fact that different kinds of cases call for different standards of proof. Car accident claims are referred to as civil lawsuits, and they require the claimant to meet a certain burden of proof. The claimant should produce evidence which suggests that the defendant is indeed liable for the damages suffered. In nearly all car accident cases, a legal fault concept referred to as negligence is involved. To meet the burden of proof, the claimant should establish the following four elements:
The defendant owed the plaintiff a duty of care
This duty of care was violated
The negligence of the defendant caused the plaintiff's injuries
The claimant was indeed injured
Duty of care
If you were injured in the accident, you need to prove that the defendant actually had a duty to exercise care and caution with regards to your safety. The duty of care could be somewhat obvious. For instance, the law requires anyone who drives a car to exercise caution and safety while operating their vehicle. In most cases, duty of care comes down to what is regarded as being reasonable or unreasonable behavior in the situation.
Violation of duty
After clearly establishing that the defendant had a duty of care, you should then prove that this duty was breached; in other words, you should prove that the defendant did not exercise reasonable care. If a police report filed after the car crash shows that the defending driver was speeding, driving distracted, or even driving recklessly, this could greatly help you prove that the negligence of the defendant caused the accident. Witness statements can also help establish fault and liability.
Causation
You, the plaintiff, should prove that the defendant's negligence caused the car crash and the resultant injuries. Simply put, prove that if it were not for the poor conduct of the defendant, the injury would not have occurred. There are cases whereby causation is very obvious. For instance, if your foot was run over by the offending driver, and you suffered broken bones, it is clear that the injury was caused by the driver. However, if you were rear ended and yet you had experienced past back problems, showing that the car crash actually caused the new back problems could be a complex undertaking.
Injury and Damages after a Car Accident
When making a personal injury claim, you should prove the nature and extent of your injuries. Proof of injury can be shown through medical records, pictures, and testimonies of medical providers. The damages, or compensation that you are entitled to, should be supported by proof. Hospital treatment records and expenses are the best proof of injuries.
How Do I Take Effective Photos after the Car Accident?
Well-taken car accident scene photographs can make the difference between a strong case and a weak one. They not only provide clear and obvious evidence of what occurred, but also reveal subtle details that may have been overlooked. They can be used to reconstruct the accident scene and convince the insurance company of your side of the story.
When taking accident scene photos, keep the following tips in mind:
Start with wide shots. Establish a general sense of the accident scene before delving into details.
Take clear shots of traffic indicators, including signals and signs. These can be tied to the liable driver's negligent actions that led to the accident.
Photograph all involved vehicles. The photos should show their proximity to the site of the accident, as well as to each other.
Use reference points to highlight key details. If the liable driver ignored a sign or signal leading up to the crash, make the violated sign or signal a focal point of your photos. Also include photos of nearby street signs that identify the location of the accident.
Photographs of damages to involved vehicles should be as clear as possible. The damages tell the bulk of the tale. Make sure you capture them well.
Look for potential evidence in the environment. Skid marks, broken glass, damaged signs, etc. – take photos from close and long range views, and different angles to show how they fit into the narrative of what occurred.
Take photos of participants. This includes all involved drivers, passengers, witnesses, paramedics and police officers. You want to connect faces with actions and statements. This will help avoid confusion later on.
Photograph injuries. It may be a gruesome task, but you want to be able to capture the injuries with as much detail as possible. The more graphic the images, the more powerful they will be as evidence.
Taking good photos is only a part of building a compelling case. Getting an experienced and trustworthy car accident attorney is another. Call Wilshire Law Firm at (866) 344-0588 for representation from the best personal injury law firm in California. We can give you a comprehensive evaluation of your rights and best legal options in a FREE consultation. What are my Rights after a Wreck in California?
Auto accident victims often suffer considerable damages that result in physical debilitation, financial troubles, and emotional distress. They have to pay for the medical expenses associated with their injuries, vehicle damages, and other losses due to the negligence of another party.
If you or a loved one has been injured in an auto accident, it is important to know your rights, and claim all the damages you are entitled to. Without proper compensation, you may not be able to cover the essential costs of your recovery, which can make the aftermath much harder to bear. Also, you should be provided with additional compensation for the pain and suffering you have suffered as a result of the crash.
Know Your Rights
Your rights as an auto accident victim are as follow:
You have the right to deny giving any statement to the opposing insurance company. The insurance adjuster may pressure you to provide a recorded statement, but you are well within your rights to refuse to do so. Since your words can and will be used against you, it is essential that you consult with a trusted car accident attorney who would work to protect your interests and help you maximize your compensation.
You have the right to seek damages for the physical, emotional, and financial losses that you have suffered due to another party's negligence. The damages for your claim may include medical treatment, disability, nursing care, loss of earning ability, property damage, pain and suffering, and more. An experienced personal injury lawyer can help you establish the full extent of your damages, ensuring that you get the compensation that you deserve.
You have the right to sue ALL involved parties. If multiple parties were responsible for your damages, you can file a suit against all of them. For instance, if you were involved in a collision with a truck, you can file a suit against both the trucker and the company for their negligence in hiring the driver. Depending on the circumstances surrounding your accident, you may have a case against road contactors, government agencies, vehicle manufacturers, and/or other entities. Consult with an attorney to determine the at-fault parties in your case.
What Are the Things That Hurt the Value of Your Car Accident Claim?
Car accidents are indeed the leading cause of personal injuries as well as preventable deaths in the U.S. Being in a car accident could involve anything from a minor inconvenience to a drastically life-changing occurrence. An accident could also cause you financial turmoil due to the accumulating medical bills and missed work.
It is, unfortunately, a great mistake to believe that an insurance company, either yours or the other driver's, has your best interest at heart. As a matter of fact, insurance companies do whatever they legally can to reduce and/or delay payments to their clients. It is, for this reason, that car accident victims have to depend on competent car accident lawyers to obtain the compensation that they are entitled to. Car accident lawyers will look into your case and fight tooth and nail to ensure that your legal rights are protected and that you are fairly treated.
If you are involved in a car crash, there are several things that you ought to know. You should ensure that you do and do not do certain things, as these particular things could be held against you in your car accident claim. Below is a list of things that you ought to aware of as they can hurt your chances to obtain the full compensation that you deserve:
Not contacting the police and failing to get a copy of the police report
The police report could be a vital piece of evidence during the accident claim process. The police report contains actual details on how the crash happened and not obtaining it just the gives the party at fault an opportunity to alter their story. It is for this reason that you should not allow the other driver to talk you out of contacting the police.
Failure to exchange insurance information
In spite of how minor an accident might seem, not exchanging insurance information and other personal information such as the name, cell phone number, address, and license number of the other driver is a huge mistake. Additionally, if the car is registered to a different individual, getting the owner's name, address, and cell phone number is crucial as well.
Not collecting witness information
In addition to the police report, witnesses provide unbiased versions of what actually took place and thus act as an important source of evidence in accident claims. For this reason, it is crucial to seek out witnesses and obtain their contact information and statement. You might need them to testify on your behalf during a deposition or even at trial.
Not taking pictures of the accident scene and your injuries
Nowadays, almost everyone has a smartphone with a camera. Taking photographs of everything at the scene of the accident, such as vehicle damages and injuries, will go a long way in establishing your claim. The right photograph could be the difference between getting a middling settlement and a great settlement.
Not seeking immediate medical attention
It is crucial to seek medical attention as soon as possible. Some injuries do not immediately make themselves apparent, and you may not realize you have sustained serious injuries due to shock. Do not assume that you are not injured just because you do not feel any pain right away. Visit a doctor as soon you leave the accident scene; your health should be your first priority.
Not keeping records
The insurance company is certainly not going to take your word for anything. In order to recover the lost wages and medical bills that were incurred as a result of the accident, you are going to have to prove every dollar you claim to have lost. Ensure that all records of your medical bills, lost wages or any other expenses incurred as a result of the crash are kept.
Waiting for too long before contacting a car accident lawyer
Putting together an injury case actually takes time, and most states set a limited window in which one is allowed to pursue a claim after an accident. The more you wait to speak to a lawyer, the less time he/she will have to look into your case.
In order to get the highest possible compensation, avoid committing the mistakes above. Do not hesitate to contact Wilshire Law Firm at (866) 344-0588 if you are ever in need of a personal injury attorney. What If the Other Driver Has No Insurance?
In a typical auto accident scenario, the liable driver's insurance provides compensation to the victim(s) for personal injury and property damage. The amount of compensation depends on the extent of the claimant's damages as well as the limits of the insurance policy. In California, drivers of private passenger vehicles are legally required to carry liability insurance of at least:
$15,000 for injury/death to one person;
$30,000 for injury/death to more than one person; and
$5,000 for damage to property.
Despite this law, many people drive without insurance or another form of financial liability. And everyone suffers for it – at-fault parties and victims alike.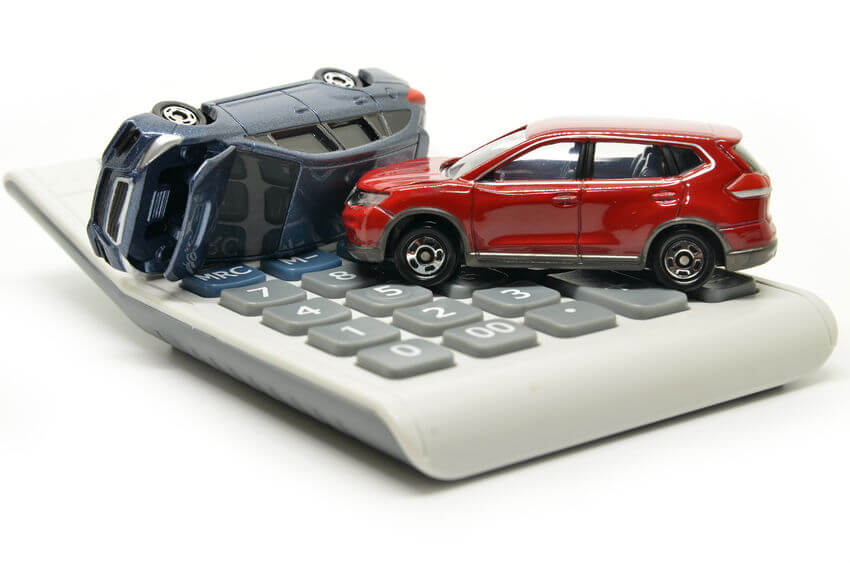 What Are My Options for Recourse?
If you have been involved in an accident with an uninsured driver, do not panic. There are still ways you can get compensation for your losses:
Collision Coverage – If your policy includes collision coverage, your insurance company will cover the cost of vehicle repairs. You may or may not be charged your deductible, depending on your insurance company's policy regarding uninsured motorists.
Med Pay – Do you carry Med Pay coverage on your policy? If so, your medical bills will be covered up to your policy limits and there is usually no deductible.
Health Insurance – Your health insurance should pay for your medical expenses minus deductibles/co-payments. However, your health insurance won't pay for lost wages or for pain and suffering.
Uninsured Motorist Coverage – While Uninsured Motorist Coverage (UM) is not required in California, it is highly advised that you carry it. Unlike health insurance and Med Pay, UM coverage will compensate you for lost wages and pain and suffering on top of medical expenses – up to policy limits, of course.
File a Lawsuit – If none of the above options are available to you, you may file a lawsuit against the uninsured driver who hit you. However, chances are the uninsured driver who hit you doesn't have any money or assets; otherwise, he or she would have purchased insurance in the first place. Keep in mind that you cannot sue the uninsured driver AND get max compensation from your own carrier.
What to Do after a Rear-End Collision in California
If you got rear-ended by another vehicle, then your insurance claim should be cut-and-dry, right? However, it is not guaranteed that you will be given the coverage you deserve. Even if the other driver was obviously at fault for the accident, their insurance company may assert otherwise and dispute your claim. In other words, you may need to put up a fight and defend your right to fair compensation for your damages. These tips can help.
It cannot be said enough: TAKE PICTURES! With just about everyone carrying mobile devices nowadays, there's no excuse not to. Photos are hard evidence, as in hard to dispute. Having good, clear photos can save you from a "he said – she said" event.
Get insurance info from the other party. Even if you don't notice any immediate damage to your vehicle, or the damages appear very minor, ALWAYS exchange insurance information. And don't accept under-the-table cash offers. The damages may be more severe than they initially appear, and you don't want to get stuck with a bill that you could've gotten covered by the insurance company.
Contact the police. Most likely, the police will make a report supporting your version of events, since the law generally favors the individual who got rear-ended. Having such a report on hand will help you reinforce your claim.
Go see the doctor, even if you don't feel any pain. Rear-end accident victims usually suffer some type of back or neck injury, which is no joke. You don't want to forego medical attention, only to feel debilitating symptoms down the line. To ensure that you get the medical coverage you need, make all of your medical appointments.
What to Write in Your Car Accident Journal
If you have ever contacted car accident lawyers or searched online for what to do in the immediate aftermath of an accident, then you most likely know that keeping a car accident journal is one of the most important things to do after an accident. However, the word "journal" seems to have the effect that whatever you are doing is formal and that it should follow a particular format. This is not true! A car accident journal is like a diary. It is your record of what happened, how it happened, and how it has affected you since.
The journal will help you recollect what happened in the accident. It will also help your car accident lawyers and the judge assess the extent of the physical and emotional injuries you suffered as a result of the accident.
Here are some tips on what to include and not to include in a car accident journal:
The accident: Begin your car accident journal by noting everything you remember about the accident. Describe where you were going, what happened, how it happened, and what was said after the accident. Note the weather and road conditions. If the other car driver said anything, take note of that, too. If there were any witnesses, also note what they said and write down all their contact details.
The aftermath: You basically want to note every way that the accident has affected your life. You should include:
A record of your hospital visits and physician appointments
A record of the prescriptions drugs you are taking to treat your injuries (the antidepressants, painkillers and so on)
The number of surgeries, if any, that you might have received
Your physician's comments on your injuries; your emotional, mental and physical state
The amount of pain (on a scale of 1- 10) you feel on a daily basis.
Daily life: You should include information on how the accident has affected your day-to-day activities. If you can no longer go to work, you should note that down. If you can no longer do things around the house that you used to do, you should note that down as well.
Emotional aspects: Are there things you used to enjoy and you are now wondering if it will be possible for you to continue enjoying them? For instance, not being able to play around with your kids or take your wife out for evening walks. You should note down how your injuries have impacted your enjoyment of life.
What else should you know about car accident journals?
You should know that you don't need a special notebook to note down your injuries. You can use any piece of paper, or just note those things down on your phone or computer. You can also make entries as many times as you like. Additionally, you should also know that if you want your diary to be used in helping your case, it will no longer remain private; a couple of copies will be made and it will be read by many parties in the case. Various excerpts might also be read out in court.
You should be very specific in your diary. If you took painkillers five times a day, for instance, write exactly that down – don't refer to the amount in a vague manner. This kind of writing will make your car accident journal precise and to the point and, in turn, powerful and believable.
As you can see, there are quite a number of things to consider when writing your car accident journal. Remember, you can consult experienced car accident attorney to learn more about how to keep a detailed and helpful journal of your accident.
Proving liability in California Car Accident
Proving that your accident was caused by bad road conditions can be somewhat difficult. You can, however, gather some important info by yourself or get some assistance from your car accident attorney.
Here are some of the evidence that will be critical to your case:
Photographs (lots of them): In the immediate aftermath of an accident, you should take as many photographs as possible that capture the road condition that caused your accident. You should also take a lot of written notes. These will help the judge and jury to visualize the conditions.
Police report: The police will help control the traffic and they will make an accident report right there at the scene. This report will include details such as the contributing factors, condition of the road, witnesses, and a diagram of the accident scene. Ask the officer how you will be able to access the report. He/she will probably give you his contact details and the station he/she serves at. You could even ask the police officer if accidents caused by bad road conditions are common in that particular stretch of the road. If so, then you should most definitely contact him or her for previous accident reports as that information will go a long way in showing that the problem is with the road conditions and not poor driving habits as the defense will probably claim.
Government records: In order to determine which specific government agency is responsible for maintaining the road, you should head to your county clerk's office. There you will find the name of the party or parties responsible for designing, building, and regularly maintaining the road. These government records are usually accessible free of charge.
Look for witnesses: In the aftermath of the accident, you should look for witnesses to help back your claim. You could take the contact details of other motorists who saw what happened. You should also look around and ask those who live close to the road if they have witnessed any other accidents on that road and if they could have possibly reported to the responsible agency about the bad condition of the road.
By getting all these pieces of information, you will be increasing your likelihood of winning your lawsuit against the responsible agency.
Who's Liable for Accidents Caused by Bad Road Conditions?
You have been injured or your car has suffered extensive damages due to an accident caused by bad road conditions and you are thinking about calling your car accident attorney. However, you don't know who to bring your claim against. This is a question that many victims of pothole-related accidents and other accidents caused by bad road conditions have when they walk into our offices. Do not worry! All of our clients usually walk out of our offices happy and confident about the likelihood of success in the claims they are about to file.
Poor road conditions include potholes, eroded roads, missing road signs, missing guardrails, construction zones, icy roads, lack of night-time lighting, and just poor engineering and construction in general. In most car accident cases involving bad road conditions, the agency responsible for maintaining the involved area is held accountable for the accident. That agency must, however, have had "reasonable" time to have discovered the bad road conditions and have also had enough time to consider repairing it for your claim to be successful. There are many other legal issues involved as well; for example, the statute of limitations is different for injury cases against government entities than it is for most other personal injury cases; you must make sure that your claim is filed in time, or you may lose the right to pursue compensation altogether. Your car accident attorney will explain all these legal issues to you during your initial consultation.
What Damages are Passengers Entitled to after a Car Accident in California?
Passengers account for a significant portion of car accident fatalities and injuries every year. This is perhaps because they are normally caught unawares in most accidents, in contrast to drivers, who sometimes have a few milliseconds to 'prepare' themselves or to brace themselves for oncoming collisions. When injured in an accident, there are various steps that you as passenger should take to get compensation for hospital bills and other damages. The first and most important step is to seek the advice of an experienced car accident attorney.
As a passenger who has sustained injuries in an accident, you have an easier case to prove than the driver, that you are not liable for the damages resulting from the accident. However, just like any other personal injury claim, you should still be able to prove who is liable for the accident and that the damages were directly caused by the accident.
Determining liability
If the car accident involved two cars, one of the car drivers is without a doubt liable. It is nearly impossible to have an accident involving two cars without one of the drivers being found negligent in one way or another. On the other hand, if the car accident just involved one car (for example the driver hitting a tree) then the car driver is liable. If the driver collides with an object other than a vehicle, then he/she did most likely something which amounts to negligence. However, there are some exceptions – for instance, a deer runs onto the road out of nowhere and the driver cannot possibly avoid hitting it.
Filing the claim
A passenger injury claim is similar to all other car accident claims, the only difference being that you, the passenger, is the claimant suing the driver(s).
If more than one driver was found to be at fault you would need to get the insurance information of each drivers, and file claims with their respective insurance company. Your car accident attorney can easily do this for you. If only one of the drivers is found to be at fault, then you will file a claim only against the insurance company of the driver found solely to be at fault. In most cases, passenger injury claims are easily settled, but there are various instances that these cases can be a bit difficult to settle. In such cases, you can rely on the experience of your car accident attorney to win you the case.
Multiple passenger injury claims
In cases where multiple passengers sustain damages in a crash and sue the driver, the value of compensation you could get could be limited to the total value of the at-fault driver's injury coverage. Depending on the circumstances, each claimant usually gets a portion of the total insurance policy coverage.
What About Property Damage caused by a Car Accident?
In most accidents, on top of personal injuries, property damage is involved. It's an unfortunate addition to your long list of problems in the aftermath of a car accident, but, if you retain an experienced property damage and personal injury lawyer, you may be entitled to compensation.
The best part? It's free to start.
The best property damage specialists in California
Wilshire Law Firm is home to the best property damage lawyers in California.
Plus, our team of dedicated, hard-working property damage specialists are the best in the business at:
Investigating liability coverage of motor vehicle accidents
Setting up your post-accident vehicle inspections
Holding insurance companies accountable for their client's faults
Setting up your car rental (if needed)
Setting your car up for repairs with an auto repair shop (if needed)
Checking in on your body shops' progress (monitoring ETAs)
Communicating with clients 1-on-1 daily
Bilingual and extremely personable
100% transparency
What is considered property damage?
Personal injury and property damage are not the same.
Personal injury is when your body is harmed because of someone else's negligence.
Property damage is when anything you own is lost or partially destroyed because of someone else's negligence.
In California, the state minimum reward for property damage is $5,000, while the state minimum for personal injury is $15,000.
Types of property damage include, but are not limited to:
Automobile
Home
Possessions
Pets
How to prove property damage in California
Before you can start thinking about the recovery compensation amount you'll receive for your property damage, you first must establish its value with evidence (I.e. receipts).
Generally, accepted types of evidence include, but are not limited to, proof of:
Replacement value
Cost of repairs
Loss of use (until repaired)
Proof of missing heirlooms, by way of subjective testimony
Property damage and car accidents
Property damage claims come into play when you get into a car accident (that's not your fault), and property, such as:
Car, truck, or motorcycle
Personal items within your vehicle
Damage to any other property caused by the accident…
…needs to be repaired or fully replaced.
Other accident expenses that may be covered include:
Towing expenses, if your car can't move
Replacement parts, repairs, or total replacing of car
Rental car expenses, while your car is in the shop
No insurance, no problem
If the at-fault party has the proper insurance in place, it doesn't matter if you have insurance or not.
No immigration status, no problem
In the state of California, if you are an undocumented immigrant, and the victim of an auto accident (which wasn't your fault), you DO have RIGHTS. You are free to pursue legal compensation for your damages. However, it is extremely important that you contact an experienced property damage and personal injury lawyer.
Learn more about undocumented immigrant personal injury rights on our blog.
Do not admit fault!
Whatever you do, do not admit fault to anyone! You could be jeopardizing your chances at receiving full and just compensation for your property damage and personal injury.
If you were in a car accident and suffered property damage, it is imperative that you contact the award-winning property damage lawyers of Wilshire Law Firm. Our team of legal experts is available 24/7, 365 at 1-866-344-0588. Call today for a FREE, no-obligation case evaluation.
What to do if I am involved in a car sharing accident?
Car sharing has rapidly been gaining traction as an alternative to traditional car rentals, especially in major cities such as Los Angeles and San Francisco. Now, even the Los Angeles Department of Transportation is getting involved by partnering with a French company to bring electric vehicles to densely populated Los Angeles neighborhoods such as Downtown, where people may not have their own personal vehicle either by choice or necessity.
As a consumer, these new transportation models certainly offer exciting alternatives to traditional vehicle ownership or rental, but what happens if you are injured in an Uber or Lyft accident—be it as a driver, passenger or as someone who's been hit by one of them?
The simple answer is: any reputable car sharing company will provide commercial insurance coverage. So, if you are involved in an accident with a car share vehicle, you should be covered by the car share company's own insurance.
Of course, things aren't that simple. Renters who don't read the fine print may be in for a very unpleasant surprise should they get into an accident, let alone a serious one. Many eager renters simply sign on the dotted line without thinking about the scope of coverage. In addition, renters tend to turn down offers of extra coverage.
Ride Sharing Accidents in California
It's all good, unless you're in a serious accident. The car share's rental insurance company will try to pay out the least amount possible, leaving you to your own devices regarding any medical bills, property damage and lost wages not covered by the policy. In a serious accident, this could run into tens if not hundreds of thousands of dollars.
While many car sharing companies like to point out their high liability coverage amounts, you may have issues if you're hit by an uninsured motorist. Does the car sharing insurance policy even offer uninsured motorist insurance? If so, what are the policy limit amounts? In the event of a catastrophic car accident, even high policy limits may not cover all costs. What if someone needs ongoing medical care and treatment? If ongoing care and treatment aren't included, the injured party could be looking at some serious financial issues along with their medical ones.
It's better to review your own auto insurance policy as well as the car share company's insurance policy before renting a car from them. This is one time where it pays to read the fine print.
Also, if you're a frequent user of car sharing services, it's a good idea to purchase non-owner's auto insurance. That additional policy can come in handy in case of an accident.
On the flip side, if you've been hit and injured by someone driving a car sharing vehicle, the insurance policy carried by the car sharing driver may not cover all of your costs either. That's especially true in an accident with major injuries and property damage.
That leaves all injured parties, be they drivers, passengers or pedestrians in a catch 22 caught between their own insurance and the car sharing company's where neither insurer wants to cover anything more than the bare minimum or flat out refuses to pay.
I Feel Fine. Why Should I Get Medical Treatment after a Car Accident?
All too often, car accident victims don't seek immediate medical attention, especially in cases where they can walk away by themselves from the crash. This is because of two main reasons. The first is that most of them don't want to deal with the inconvenience of a doctor's visit, and the second is the assumption that the lack of visible physical injuries means no harm was done. This delay in seeking medical attention normally ends up causing them legal problems when they finally decide to file personal injury claims.
Whatever the reason, delaying your visit to the doctor is not a wise thing to do and all car accident lawyers can attest to this. Seeking immediate medical attention is important not only for your personal wellbeing, but also to your personal injury lawsuit should you choose to file one.
Some injuries might not be immediately noticeable
Sometimes, injuries, even serious ones, do not present any visible signs or symptoms for days or even weeks after a car accident. However, this does not necessarily mean that treatment is not needed during this time. Traumatic brain injury (TBI) is, for instance, an injury that often goes undetected. You might ascribe the confusion or disorientation that results from TBI to the stress of being involved in a car accident. In other cases, you might know that you hit your head, but you might not observe any symptoms and might not actually believe that the blow to your head had enough impact to cause any serious damage. In reality, you might have a concussion or a more serious TBI which needs diagnosis, monitoring, and treatment. Another common injury in car crashes that might take hours or days to manifest any symptoms is whiplash.
Even if you do not have any noticeable injuries or signs of internal injuries, medical tests can be used to check for internal damages. For instance, there are a number of diagnostic imaging tests that can be used to check for spinal cord injuries, brain tissue damages, and bones fractures.
Strengthens your legal claim
If another party is responsible for your injuries, you might be entitled to compensation for hospital bills and lost wages. However, just stating that you sustained injuries from the car accident is not enough. In order for your legal claim to be successful, you must provide medical evidence of the injuries you sustained and the treatment you underwent. Without any medical diagnosis, proving that you were injured in a car accident can be challenging. Even the best car accident lawyers need such proof to be able to present a strong case on your behalf.
Additionally, if you delayed visiting the doctor until a few days or even weeks later, the defendant's lawyer will most probably claim that the injuries you sustained could not have possibly resulted from the accident in question. In such a case, proving that the negligent driver caused the injuries might be difficult.
Puts your mind at ease
It is also important to seek medical treatment after a car accident because you never know what the doctor might find. When you visit the doctor immediately following an accident and get thoroughly tested for any injuries, you will sleep better knowing that you are truly free of any injuries. It is better to be safe than sorry.
How are Medical Bills Paid for After a Car Accident?
The first thing you should do after you are injured in an accident is to seek medical attention. Not only is it important for your health and well-being (you may die without proper treatment), it is important also for your personal injury claim if another driver was at fault. But who will pay your medical bills?
The Medical Bill Paying Process
Do not expect the at-fault driver's insurance company to pay the bills; not at least until you have reached a settlement or won the lawsuit. The general rule is that the defendant does not have to pay the medical bills on a claim that is still in process. Even if the other person is clearly at fault, he or she is required by law to pay your medical bills on an ongoing basis.
This means you have to pay the bills either from your pocket or forward the bills to your insurance company. So here is what the medical bill paying process involves:
As soon as you can, get emergency treatment (if you need it).
Contact a skilled and experienced car accident lawyer.
Contact your insurance companies (auto insurance, health insurance and other insurances).
If you believe another person was at fault, then contact that person's insurance company at the earliest opportunity and have your lawyer begin the claims process.
Save all receipts and records of your injury-related expenses.
In the meantime, make arrangements for follow-up and non-emergency treatment.
Once you receive your bills, submit them to your auto insurer if you have medical coverage or to your health insurer if you have treatment coverage. If you have health insurance, your health insurance company will pay your medical bills. If you have subscribed to Medicare or any state run health insurance program offered through Medicaid, then those programs will pay your bills. If you do not have any of these, then you will have to pay from your own pocket.
If the accident was your fault, the case is closed. You will not receive any compensation.
If the other diver was fully or partially at fault, then your lawyer will negotiate the settlement with his or her insurance company. In case no settlement can be reached, you may proceed to file a lawsuit.
Once you have accepted a settlement or won the lawsuit, you can collect the payment, which is normally made within two weeks.
"No fault" and "fault" states
In a "no fault" state, the insurance company will pay all or some of the medical bills regardless of who was at fault. But there is usually a cap on the amount the insurance company will pay, which is generally $10,000 or less. If your bills exceed the cap, then you will have to pay the difference.
In a "fault" state, you will be responsible for paying your medical bills yourself. However, if you have medical insurance payment coverage (often shortened to 'Med Pay'), then Med Pay will pay the medical bills of the drivers and passengers injured up to the insured individual's policy limits. Again, if your bills exceed the cap, then you will have to pay the difference.
But what if the at-fault driver has no insurance? In this case, the uninsured/underinsured motorist coverage from your own insurance company will pay the difference between what the uninsured at-fault driver can pay and what you (the injured person) would be entitled to. This payment, of course, covers medical bills. Talk to your car accident lawyer to learn more about insurance coverage.
Nothing is worse than getting injured in an accident. The results of accidents stemming from negligence can vary, but usually cause major damages, such as:
Property loss or damage
Physical, mental, and/or psychological injuries
Loss of life (wrongful death)
Whatever your injuries are, be them severe or benign, if you intend to recover compensation, it's imperative that you seek out the proper medical treatment.
Why are medical records so important?
Medical records are incredibly important because they prove that you sustained injuries. They also help put a monetary value (or begin to) on your injuries, which will help initiate the settlement negotiation process.
Without these crucial documents, your chances of recovering compensation for damages sustained during an accident dwindle dramatically!
Aside from your police report, medical records may be the most important set of documents at your disposal when it comes to defining your case facts.
Refusing medical treatment is a common, devastating mistake
The immediate moments after an accident are confusing in many ways. No one expects to be in a car accident, and, certainly, no one is prepared to deal with the immediate aftermath.
In these moments, we are forced to make decisions that we'd prefer to never think about. One of the most critical decisions that you can make is whether to receive medical treatment or not.
Many people decide to delay their medical treatment in wake of a crash. Sometimes, it's pride, but oftentimes, it's because they're scared of paying medical bills.
Refusing medical treatment for your accident-related injuries can be devastating to your case.
Even if you do not have insurance, you should always seek medical treatment. This is your life we are talking about.
Once you receive the proper medical treatment, it is absolutely imperative that you contact the award-winning car accident attorneys of Wilshire Law Firm.
You need a team of award-winning trial lawyers that know how to help you pay your medical bills, and win you rightful compensation so you can pay off other expenses, such as:
Rehab
Rental vehicles
Therapy
Property damage
Many other unforeseen damages
When you see a doctor, listen to what they say, but don't admit fault!
It is important that you follow your doctor's instructions when you receive your medical treatment. For instance, if they give you a written note, excusing you from work, do not disobey his or her suggestion and go to work! If your doctors wants you to refrain from working, and you have a note, you may be entitled to lost wages compensation.
One of the most common mistakes personal injury victims make is neglecting to follow through on their doctor's suggestions. For instance, if your doctor asks you to follow up in a week, follow up in a week! If he says to check in with him in three months, check in with him in three months!
These are the types of tasks the team of Wilshire Law Firm helps clients with every day. Not to mention, we will arrange rides to and from the doctor for you, with no upfront cost!
What if I don't have health insurance?
Regardless of your health insurance status, if you neglect to listen to you doctor in the immediate aftermath of your accident, you could fall victim to unforeseen future medical expenses.
The decision to go to a doctor now will end up saving you money in the long term.
Procedures are in place to treat your injuries, regardless of whether you have insurance or not. So, do not shy away from doctor's visits!
Wilshire Law Firm is prepared to help you pay for your medical bills, and arrange rides to and from the doctor, regardless of your insurance status.
If you have been injured in an accident that was not your fault, we strongly recommend that you contact the award-winning personal injury lawyers of Wilshire Law Firm. Our team is available, 24/7, 365 to take your call and give you a free case evaluation. Call now to find out if you have a case: 1-866-344-0588. You could be entitled to serious compensation.
What is the longest I can wait to see a doctor?
It is highly recommended that you see a doctor within your first 7-10 days of suffering through an accident. This is the optimal time for you to record your doctor visits and get on your road to recovery.
If you aren't able to make it to the doctor in your first 7-10 days, by no means are we telling you that going to the doctor is a waste of time after that time period! It is extremely important that you seek proper medical treatment as soon as possible!
If you need help finding a doctor, call our team of experts at Wilshire Law Firm. We will help you find the right doctor and the right medical treatment with no upfront cost.
Other mistakes you should avoid with regards to medical treatment
Neglecting to take notes of all your doctor visits in a personal notebook
Keeping track of, and adhering to all the doctor's suggestions
Overtreating or double-treating yourself
Missing scheduled doctor appointments
These mistakes will not only delay your recovery, they will hurt your chances at receiving fair and just compensation for your damages!
Pay attention to these rules and your road to recovery will be much smoother than you once thought.
How to Deal with Insurance Companies after a Car Accident
If you've recently been injured in an accident your expenses are probably piling up. Your life seems to be on hold, and there are a lot of decisions that you need to make that are unfamiliar and uncomfortable to you. You may be dealing with loss of income because you're unable to work. You are dealing with physical pain, and emotional distress. If another person was at fault for the accident, then their insurance company may write you a check for some or all of the medical expenses and damages. Understanding how to navigate the insurance company can insure that you get the maximum compensation for your injuries and/or damages.
Contact your insurance company first
You will want to contact your insurance company first before you speak with the other person's insurance company. Before you leave the scene of the accident make sure to document as much as you can with photos. Take pictures of the damages done to your automobile from multiple angles. Also, make sure to take photos of any injuries that you received as a result of the accident. Make sure to get the contact information of any witnesses and every party involved. Your insurance company requires that you cooperate with their insurance adjusters. Make sure to present them with any evidence you have. This will help your insurance company to determine what kind of payout they will have to give if any. Remember speaking with your company's insurance adjuster is different than speaking with the other party's insurance adjuster.
Don't settle too quickly
If you have been in an accident and both parties have insurance, then both of the insurance company's adjusters will speak with each other. However, if you've been injured in a non-automobile accident like a fall in a grocery store, the owner's insurance company may contact you directly. Remember that the insurance company's adjusters are not there to help you in any way, even if they make it seem like they have your best interest at heart. They are paid by the insurance company to minimize the pay-outs and to find ways to limit the cost to the insurance companies. The adjuster will want to settle the claim quickly, but it's in your best interest to wait until you can determine the cost of future medical treatment. You will almost certainly want to consult with an attorney before moving forward at this point, and avoid making detailed statements to the insurance adjuster. In the meantime, carefully document all of your treatment, bills, and lost wages.
Don't release your medical records
The insurance adjuster may want you to sign a form to release access to your medical records. Do not sign this form, because this may give them access to previous medical records un-related to your case that can negatively effect the outcome of your settlement. Your safer option is to get any applicable medical records and send them to the insurance company yourself. Of course your safest option is to hire a personal injury attorney to do this for you because they will know exactly how to maximize your compensation.
At the end of the day your best bet is really to consult with an attorney. There are lots of qualified personal injury attorneys in your area that can help assist you with your case, but also help you pay some of your upfront medical expenses and day to day expenses.
What If I Get into an Accident with No Car Insurance?
A recent study conducted by The Insurance Research Council found that approximately 15% of all drivers in the state of California are uninsured. With the economy still not picking up many motorists simply can't afford to insure their vehicles. This has become an epidemic in Los Angeles as well as other southern Californian cities. There seems to be a direct correlation between to the percentage of individuals who carry auto insurance and the financial strength of the U.S. economy. With the levels of prosperity the U.S. saw in the mid-2000s, there was a steady drop in uninsured motorist rates. Since 2008, rates seem to be rising in regard to the decline of America's overall financial picture.
The DMV recommends that drivers get uninsured driver insurance from their insurance carrier. The DMV also imposes penalties on motorists who choose to drive without auto insurance. You may want to look into getting Uninsured bodily injury coverage as well because if you get injured by an uninsured motorist you need to have a safety net to cover any potential medical injuries.
If you've been involved in an accident with an uninsured driver then the fact is you have little to no recourse. You can try to sue that person, but you probably won't get anything because if they can't afford to pay their insurance they probably don't have any enough assets to make a lawsuit fruitful. This is why it's so important to have at least uninsured driver insurance.
10 states with the most uninsured motorists
Oklahoma: 25.9%
Florida: 23.8%
Mississippi: 22.9%
New Mexico: 21.6%
Michigan: 21.0%
Tennessee: 20.1%
Alabama: 19.6%
Rhode Island: 17.0%
Colorado: 16.2%
Washington: 16.1%
The fact is if you get into an accident without insurance in Los Angeles, you face a series of fines and penalties. You leave yourself open to lawsuits, you will probably have your car impounded, and you may have your licence suspended for up to 4 years.
The bottom line is it isn't worth driving without insurance, or having insurance that doesn't cover an uninsured motorist.
In its "Uninsured Motorists" study, the IRC found that the number of uninsured motorists peaked in 2009 at 29.9%, and has been declining moderately ever since. In 2012, just 29.7 million were driving without insurance.
Who Pays When a Driver's Ed Student Causes a Crash?
There are many ways you can spot a driver's ed student on the road besides the telltale "Driver in Training" bumper sticker: they nervously swerve within their lanes, accelerate and brake like they have feet made of lead, go around 15 mph below or over the speed limit, and so on. You can't really blame them for their ineptitude. After all, driving is a skill and only practice makes perfect. All of us were probably bad drivers at one point or another.
But what happens when a driver's ed student causes an accident while practicing (alongside an instructor)? Someone has to pay for the other driver's injuries and vehicle damages … The question is, who? Depending on the circumstances, an insurance claim or personal injury lawsuit may be brought against:
The student driver,
The instructor, and/or
The driving school.
When Is the Student Driver At Fault?
While student drivers are not expected to be model motorists, they are still required to drive in a reasonably safe manner on the roads and highways. This means obeying posted speed limits, yielding right-of-way correctly, obeying traffic signals and signs, and following other road laws and regulations. If a driver's ed student causes an accident out of carelessness, he or she may be held liable for his or her negligence.
When Is the Instructor At Fault?
A driver's ed instructor has three primary duties: to stay vigilant and watch the road for hazards, to put a stop to dangerous driving behaviors, and to intervene during an emergency. If the instructor's failure to uphold these duties results in an accident, he or she may be held liable under a negligence theory.
For instance, if an instructor failed to prevent an accident caused by his or her student because he or she was distracted at the time (texting on the phone), the victim may seek compensation from both the student driver and the instructor.
When Is the Driving School At Fault?
In an auto accident case involving a student driver, the driving school itself may be held liable for the accident. There are multiple reasons for this. First, the school might be "vicariously liable" for the carelessness of its employees. Second, the school may have exercised negligent hiring practices. Finally, if the vehicle driven by the student was improperly maintained, then the school may be held liable for resulting damages.
How to Recover Lost Wages After a Car Accident
When you get seriously injured in a car accident, your injuries might cause you to miss work for weeks or even months. If your injuries are especially severe, it might render you incapable of handling the physical demands of your job. This might eventually force you to take on a less physically demanding job and earn lower wages.
Individuals who sustain injuries from a car accident are entitled to compensation for their losses, including lost wages. How the lost wages will be recovered is based on several factors, including the state laws, the nature of employment, the severity of the accident, who was at fault, and whether you plan to file an insurance claim or lawsuit. This article discusses the basics on recovering lost wages after an accident.
Proving lost wages
Regardless of whether you seek to recover your lost wages by filing a lawsuit or making an insurance claim, you need to back up your case with proof. It is not enough to state that you were not able to make it to work. There should be a direct link between the injuries you suffered and the period that you were not able to make it to work, and the link should be supported by your doctors and medical records.
Some insurance companies could even ask you to agree to an Independent Medical Exam (IME). Such an exam is demanded in some insurance policies, and refusing to submit to the examination might negatively affect your chances of recovering any lost wages. In the course of the litigation process, the judge too might order you to undertake an IME.
If you are capable of proving your time away from work was a result of the injuries linked to the accident, you should be able to easily get compensated for your lost wages and medical bills as well. Simply put, any number of days you missed work in the past because of injuries caused by an accident are compensable by law.
Looking into the future
If your loved one was lost in a fatal accident and you are suing for future lost earnings in a case before a jury, you will need an expert to testify as to your loved one's past, his or her financial status prior to his or her death, and how much he or she would probably have been paid in the future if the accident had not occurred. Proving future damages is challenging and complex, and it is something best left to financial experts to figure out.
How Common are Fatal Car Accidents in California?
According to a report by the California Office of Traffic Safety (OTS), in 2013, there were 2,853 fatal traffic collisions which killed a total of 3,104 people – an increase of nearly four percent from the previous year. The mileage death rate, or fatalities per 100 million miles traveled, was 0.94.
In spite of the advent of improved safety features and other technological advancements in the auto industry, the numbers are somehow getting worse. Exactly what is happening in the Golden State?
In a recent study, the Auto Insurance Center, a prominent car insurance news and information site, compiled data on every driver, passenger, and pedestrian fatality recorded by the National Highway Traffic Safety Administration (NHTSA) from 2009 to 2013. They then used the data to determine the primary causes of driving fatalities in every US state. Below are the results for California:
California was the only state to have improper turning as THE dangerous driving behavior behind most fatal crashes. Before making a turn, especially at a busy intersection, drivers must exercise patience and be sure to check both ways for cars, bicyclists, AND pedestrians. A single oversight can lead to dangerous, even deadly consequences.
While California is not among the worst states when it comes to fatal drunken driving accidents, the situation is still bad and could certainly be improved. Alcohol-impaired driving still accounts for 29 percent of total traffic fatalities (only two percent less than the national average of 31 percent). In 2013, 867 people lost their lives in such tragic incidents.
Driving in crosswinds can be dangerous as well. When driving in extremely windy conditions, motorists should avoid speeding, staying too close to large vehicles such as tractor trailers and campers, and trying to pull off excessive maneuvers like deep braking and turning sharply.
If you have lost a loved one in a fatal car crash caused by another party, you are likely facing unbearable mental distress and emotional anguish, not to mention considerable financial losses. Please contact Wilshire Law Firm to receive help from our compassionate wrongful death attorneys. We may not be able to bring back your loved one, but we can get you the financial support you need to cover funeral expenses, lost earnings, pain and suffering, and other damages. Let us fight for you so you can focus on healing. Call us today at (866) 344-0588 for a FREE consultation.
Can I Choose My Own Repair Shop After A Car Accident?
The law says yes, you are well within your rights to choose your own repair shop after an accident, and there's nothing the insurance company can do to stop you. They are allowed to give you recommendations, but the choice is ultimately yours.
That being said, there are advantages – both for you and the insurance company – to going with the insurance company's preferred repair shop.
First, you don't have to deal directly with the repair shop since all transactions go through the insurance company.
Second, the insurance company provides a guarantee on repairs, meaning if you're dissatisfied with the repairs for any reason, you can contact the insurance company and have them resolve the situation.
Third, the shop doesn't have to wait for approval from an adjuster to start repairs.
As for the insurance company, they benefit from significant discounts on parts and labor … But they may also cut corners, partnering with unreliable repair shops that work with cheaper, lower quality parts.
There are many reasons why you may want to go to another repair shop, and that's perfectly fine – again, the choice is yours. However, the insurance claim representative will likely attempt to persuade you otherwise, telling you that estimates on your car will be needlessly delayed, that they won't be able to warranty the repairs if you decide to have your car repaired at another shop.
Don't fret. As long as you go to a reputable repair shop, an experienced shop estimator will handle the estimate process and repairs efficiently. After all, it is in their best interests to do so.
Can I Get Disability Benefits After a Car Accident?
Were you injured in a car accident? Are you wondering if you can get disability benefits? If you have been severely injured, you may be eligible for Social Security Disability (SSD) benefits; but you will not automatically qualify for it – the reason being that Social Security Disability (SSD), Social Security Disability Insurance (SSDI) and Supplemental Security Income (SSI) were created to help individuals with long-term disabilities.
A small number of states, including California, have short-term disability programs that offer cash benefits to victims of accidents. Contact an experienced car accident attorney to learn more about it.
SSA Requirements to Qualify for Disability Benefits
In order to qualify for any of these benefits, you must prove that you have a disability that has lasted or is expected to last at least 12 months. The Social Security Administration (SSA) will consider you disabled if you fulfill all of the following conditions:
You have a severe disability (physical, mental or both) that has lasted or is expected to last at least 12 months;
You are unable to engage in any Substantial Gainful Activity (SGA) that pays more than a certain amount (the amount is $21,840 per year for a blind individual and $14,040 for a non-blind individual);
You are incapable of performing the work you used to do before the accident; and
You are incapable of doing or being trained to do any other work that is less demanding.
Specific Conditions for Disability Benefits
You will quality for disability benefits if your car accident injuries have resulted in the following conditions leaving you disabled for 12 months or more and if you fulfill the requirements listed above. Here are some specific conditions in which you may qualify for disability benefits.
Fractured or broken bones: If the fractured or broken bone is located in your arm or leg and has not healed, or your arm or leg has not regained function despite surgery, leaving you unable to walk or perform any kind of work, then you may qualify for disability benefits. But if the fractured or broken bones are located in other areas of your body, they will have to prove that you are unable to do any kind of work because of the injuries.
Amputation of limbs: If one or more of your limbs have been amputated, leaving you disabled for life, then you may qualify for disability benefits. But once you are able to work with artificial limbs, your benefits may be stopped.
Severe burns: Severe burns are not known to take a very long time to heal and can cause long-term or permanent impairments. If you can prove that the severe burn you have sustained has rendered you unable to work, then you may qualify for disability benefits.
Spinal cord/back injuries: Spinal cord and back injuries are often debilitating and long lasting. If you have sustained severe spinal cord or back injuries, leaving you unable to work despite treatment and surgery, then you may qualify disability benefits.
Severe whiplash (neck injury): Normally, whiplash will not qualify you for disability benefits. But you may qualify if the whiplash injury you have sustained also includes a neck or spinal injury. You will most likely have to submit a MRI report for this.
Joint injuries: Joint injuries can make you unable to walk or work. If you can prove that your joint injuries have caused long-term or permanent impairments, then you may qualify for disability benefits.
Traumatic Brain Injury (TBI): Individuals with severe traumatic brain injury (TBI) usually qualify for disability benefits since it often results in memory loss, inability to complete tasks and other impairments.
Other impairments: Other impairments listed by SSA to qualify for disability benefits include neurological disorders, sensory impairment (vision and/or hearing) and speech impairment (which is a common side effect of traumatic brain injury).
You should keep in mind that you do not automatically qualify for SSD benefits. Regardless of the type and extent of your disability, you must provide medical evidence to qualify. Talk to your car accident attorney to find out what you can do to qualify.
Can Your Pre-Existing Condition Affect Your Car Accident Claim?
Pursuing a personal injury claim with a pre-existing condition can be an uphill battle. Ask any car accident attorney and he will tell you that the defendant will try his best to prove that the your injury was already there and that he didn't cause any new injury. However, there is no reason for you to be discouraged. Even if you didn't sustain any new injury, you can still win damages if the accident aggravated your pre-existing condition.
Do Not Hide Your Pre-Existing Condition
The court does not look kindly at plaintiffs who lie about their pre-existing condition. Neither do insurance companies that actually write the check in most personal injury cases. Therefore, it is in your best interests to reveal any pre-existing conditions you may have. If it is discovered, not only will your credibility go down the drain, your entire claim may suffer as result. Also, you will have no way of hiding your pre-existing condition when you're under so much scrutiny.
You may be called an 'Eggshell Plaintiff'
A plaintiff who has a pre-existing condition is sometimes referred to as an 'eggshell plaintiff'. This legal doctrine makes a defendant responsible for all damages resulting from his negligence, in spite of the plaintiff's preexisting frailty of health.
One frequently cited example of an 'eggshell plaintiff' is a person who is a hemophiliac. Even if he is not seriously injured in an accident, the force of impact or the resulting mental stress can cause him to bleed extensively, leading to his possible death. In such a case, the person who caused the accident is held liable for damages.
Claim for aggravated injuries
If you have a pre-existing condition, any accident that is serious enough to cause an injury has the potential to aggravate your condition. An individual with an injury or a medical condition is less resilient, less able to take evasive actions, and thus more vulnerable to injuries. As a result of the accident, his injury may become aggravated or take longer to heal.
Thus, the effects of an accident on the health and wellbeing of a person with a pre-existing condition can be substantial. Whereas he may have been able to perform normal physical activities before, albeit with difficulty, the accident may worsen the situation such that he may become completely impaired and unable to lead an independent life or make an earning.
Claim for new injuries
If you have sustained any new injuries, then you will naturally include them in your claim. If you have suffered major injuries, then you may even make them the focus of your claim. However, the problem begins when an injury occurs in the same place where there was an existing injury and it is not easy to tell whether it is new or pre-existing. In such a case, you can put it down as an aggravated pre-existing injury.
Evidence to support your claim
How can you prove that the accident aggravated your pre-existing condition? You can get a medical expert to compare your past medical records with the current ones and testify in court. The expert may compare X-rays, MRI, CT scan and other test results obtained before the accident with those obtained after the accident to make an informed decision.
In order to ensure that your claim properly reflects the aggravation of pre-existing injuries and the new injuries you have suffered as a result of an accident, consult with a resourceful car accident attorney who can connect you with a network of physicians.
How to get a Rental after a California Car Accident
It's bad enough getting injured in an accident that wasn't your fault – there are the mounting medical bills to worry about, not to mention the physical pain and the stress that comes with the recovery process … And when your vehicle gets totaled? Talk about inconvenience. With your car in the shop or in the scrapyard, you can't drive to work, take your kids to school, pick up the groceries, etc. Obviously, these issues are more pronounced in one car families.
Fortunately, you always have the option of getting a rental and using it until your damaged vehicle is repaired or replaced. But what if you cannot afford the cost? The following coverage options may be available to you.
Best Case Scenario: The Liable Driver's Insurance Company Takes Immediate Responsibility
In this scenario, the property damage claims process goes smoothly for you – no hassle, no disputes. The insurance company pays for your rental car until they pay for repairs or pay you the fair market value of your totaled vehicle.
Plan B: Your Own Insurance Company Provides Coverage
The liable party's insurance company is not making a decision on your claim, effectively putting it in a state of limbo. What to do? Plan B is to find out whether your own insurance company can provide you rental coverage. If they do, they will pay for your rental car and, in turn, demand compensation from the liable party's insurance company.
When Push Comes to Shove
Let's say the at-fault carrier either denies responsibility or is withholding a decision during the period you need a rental car, and your own insurance company does not provide rental coverage. This is a conundrum, to say the least.
At this point, your only choice is to apply pressure to the opposing insurance company. An experienced auto accident attorney can help. Once the insurance company sees that you have a legal professional working for you, they will take your case more seriously and be more willing to give you the coverage you need.
How Much do Car Accidents Cost?
Suppose you could tally up the expenses of auto accidents and injuries for a whole year – the total number of dollars spent to process and resolve all accident cases would be shocking without a doubt. That is precisely what the National Safety Council does each year, to determine the economic effects these crashes incur on a national scale.
Of course, it is extremely difficult, if not impossible, to account for every single cent connected with injuries sustained by men, women, and children in car accidents. Therefore, the numbers provided by the National Safety Council should be treated as estimates, not exact figures – nevertheless, the results are enlightening.
The Costs of Auto Accidents
The costs which are factored into these estimates include lost wages and productivity, medical costs, administrative expenses, property damage, and employers' uninsured costs.
The average costs of auto accidents are as follows:
Average expense for each crash fatality: $1,130,000
Average expense for each nonfatal disabling injury: $61,600
Average expense for each incident involving property damage: $7,500
The average costs of injurious auto accidents are as follows:
Average expense for incapacitating injury accident: $65,000
Average expense for non-incapacitating evident injury accident: $21,00
Average expense for possible injury accident: $11,900
These figures just consider the economic effect of auto accidents. In order to determine the true value of an auto accident, one must also consider the value of lost quality of life and other long-term, non-economic effects.
The National Safety Council took this into account when determining the estimates below:
Comprehensive expense of a fatality: $4,100,000
Comprehensive expense of an incapacitating injury: $208,500
Comprehensive expense of a non-incapacitating evident injury: $53,200
Comprehensive expense of a possible injury: $25,300
Comprehensive expense of no injury: $2,300
Can I Settle a California Car Accident Without a Lawyer?
Not all personal injury accident claims require the services of a lawyer. We are mostly referring to cases involving minor injuries that only take a few weeks or months to heal. These relatively low-stakes claims may, in some instances, be resolved on your own. However, if you decide to represent yourself, extensive legal research is practically mandatory unless you want to get lowballed by the insurance company and lose out on much-needed compensation for your damages.
Serious injury and death cases are another matter entirely. Hiring an experienced personal injury attorney with a proven track record of success will almost always put more money in your pocket than you would recover on your own – sometimes, hundreds of thousands or even millions of dollars more!
In any case, whether your injuries are minor or severe, you should consult a trusted lawyer for a better understanding of your legal rights and options for recovery. Without any guidance, you might find yourself prone to making mistakes – crucial errors that could drastically reduce the settlement and trial value of your claim. Below are some of the most common mistakes victims make in handling their accident claim:
You give a recorded statement. This is the oldest trick in the book. The insurance adjuster tells you that you are obligated to provide a recorded statement (barring a few exceptional circumstances, you aren't). Then they use your own words against you. Even if you are on the side of truth, what you say can easily be decontextualized and distorted to contradict you, thus weakening your claim.
You don't know the value of your case. The consequences of asking for too little are obvious. But asking for too much can be just as damaging. When you demand excessive compensation, you are implicitly telling the insurance company that they don't have to make a real settlement offer because you don't know the actual value of your case.
You settle the case without knowing the full extent of your injuries. In order to receive the full and fair value of your case, you must receive a thorough medical examination and get all of your medical bills and records in order. If you go straight for a quick settlement, you may get compensation that does not accurately reflect the full scope of your injuries – and their resulting expenses.
Wilshire Law Firm offers free consultations 24 hours a day, 7 days a week. If you or a loved one has been injured in an accident, it is in your best interests to give us a call. Our car accident lawyers provide services on a contingency fee basis, meaning we don't charge attorney fees unless we win. With no risk, there is no reason to delay – call us today at 1-800-52-CRASH for immediate assistance.
Call our California Car Accident Lawyer Now
Wilshire Law Firm is located in Los Angeles, California. We understand how devastating it is to deal with insurance companies after a car accident. While you are worried about your health and finances, the insurance company is simply worried about awarding you the least possible compensation. However, by hiring a auto accident lawyer, you do not have to worry about speaking with the insurance adjuster.
Your auto accident lawyer will look into your claim and present a strong case on your behalf. He or she will handle all the legal proceedings involved on your behalf. The only thing left for you to do will be to concentrate on getting better. For a competent and experienced lawyer who will fight tooth and nail for you, contact us as soon as you can. To win your personal injury claim, you will need proper legal presentation. Let us handle your case and get you the compensation you are entitled to. You do not have to suffer because of another driver's mistakes.