Riverside Car Accident Lawyers Fight for You
The car accident lawyers of Wilshire Law Firm battle for injury victims in California from offices in Riverside and 19 other regional locations. Riverside has a diverse economy with significant farming, educational, manufacturing, and government employment, and a growing population of more than 300,000 people. Unfortunately, Riverside also has its share of accidents. Whether accident victims need the services of an aggressive car accident attorney, a tough truck accident attorney, or a pedestrian accident attorney in Riverside, the local Wilshire office has resources available to launch an immediate legal defense of their rights to compensation.
Our Riverside Car Accident Lawyers Recover More Money
There were more than 5,000,000 automobile accidents reported in the US last year. The average Riverside vehicle is involved in a serious wreck within 7 years of purchase. If you drive a vehicle, you could need a car accident attorney sooner than later.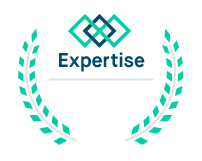 Best Personal Injury Lawyers in Riverside
2016
Named Best
Personal Injury Lawyers in Riverside
One might think that, with so many auto accident claims, insurance companies have standardized the compensation process or have "no-fault" guidelines that ensure fair and prompt victim compensation regardless. One would be wrong. In fact, insurance companies have no motivation to pay more than a minimum amount on any claim and every reason to delay that payment for as long as possible. Without a personal injury lawyer to aggressively pursue your claims, it is likely that you will receive less money and wait longer to receive it.
The car accident attorneys in Wilshire's Riverside office make insurance companies pay every cent they owe – NOW, not later. If you suffered physical injuries, our personal injury lawyers in Riverside elevate the expertise applied with certified accident investigators, expert testimony, and physician-led medical reviews that substantiate your claim for full compensation. Wilshire clients typically have no out-of-pocket expense for all medical care and access to the best care providers is ensured.
The Best Riverside Accident Attorneys Regardless of Your Ability to Pay
Client legal services provided by Wilshire accident lawyers are on a contingent fee basis, which means that clients have no out-of-pocket expense and pay no fee at all unless and until a satisfactory settlement payment Is received. All legal fees for consultation, litigation, filing and court costs, and other expenses are borne by the firm's Riverside personal injury lawyers in the unlikely event that compensation is not awarded. All costs and fees due are only paid by the client as a deduction from the approved settlement payment from the liable defendant.
Our contingency fee agreement not only makes our services completely affordable to anyone who needs it, but also ties our interests directly to that of our clients, which thus compels us to dedicate 110% of our efforts to each and every case. If we take on your case, you can be rest assured that we are doing everything we can to achieve the best result – because when our clients do well, we do, too.
Our Awards and Accolades
In recognition of our accomplishments in the field of personal injury law, our peers in the legal community, including the some of the most prestigious organizations, have given us a great number of awards and accolades, including, but not limited, to the following:
Litigator Award – Trial Lawyer Board of Regents
AV Preeminent Rating – Martindale-Hubbell
Top 100 Trial Lawyers – The National Trial Lawyers
President Elect in 2016 and President in 2017 of Top 40 Under 40 – The National Trial Lawyers
Million Dollar Advocates Forum – Lifetime Member
Multi-Million Dollar Advocates Forum – Lifetime Member
Perfect 10.0 'Superb' Rating – Avvo
Los Angeles Trial Lawyers' Charities (LATLC) – Executive Board Member
Southern California Rising Stars Up-And-Coming 100 – Super Lawyers
Best Personal Injury Lawyers – Three Best Rated
Southern California's Top Verdicts & Settlements – Los Angeles Times
An Initial Consultation with the Personal Injury Attorney at No Charge
Wilshire accident lawyers are available in Riverside to meet with victims for an initial consultation at no charge or obligation. Meetings can be held in our offices or another location, such as a home or hospital, as appropriate. In that meeting, the facts of the case will be reviewed and a course of action recommended, which may include an offer of legal representation by our personal injury lawyers. As a Wilshire contingent fee client, all services and resources of the firm are immediately available to investigate and prosecute one's claims to the fullest extent of the law.
To learn more about your legal rights and options in a FREE consultation with one of our experienced personal injury lawyers, call us at (951) 749-5800. With 20 office locations throughout California, our legal team serves the entire Golden State. Contact us now and experience the Wilshire Law Firm difference for yourself.
Riverside Personal Injury Office
Last Updated: 05-02-2017